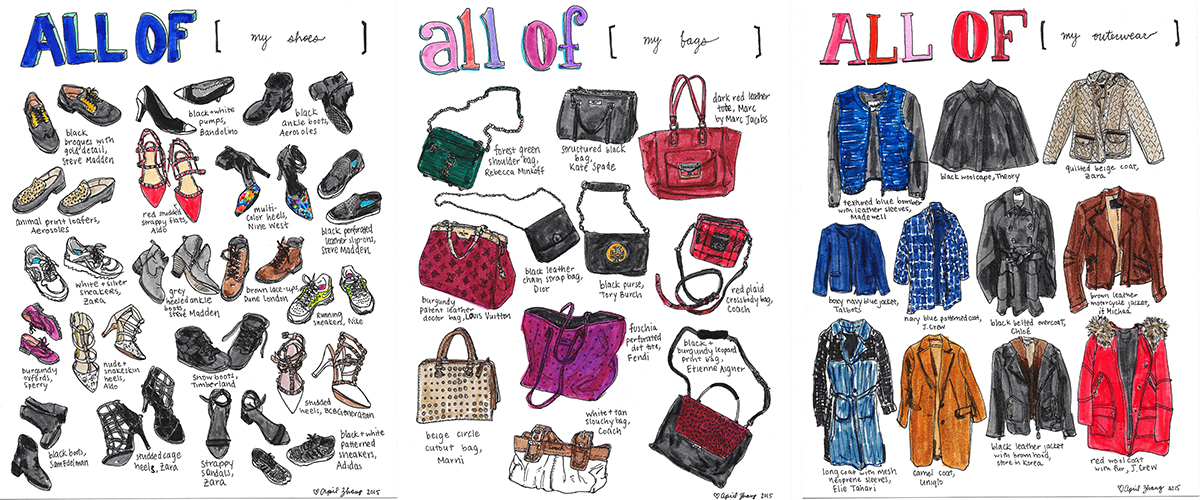 ALL OF [shoes, bags, outerwear] (commission)
My friend Nati commissioned this triptych of ALL OF drawings of her extremely fabulous collection of shoes, bags, and outerwear.
ALL OF [ the cities I've lived ]
I've lived in Albany, NY; Providence, RI; Beijing, China; and New York, NY.
ALL OF [ my past Halloween costumes (that I remember) ]
Halloween is my favorite holiday.
ALL OF [ my shoes ]
ALL OF [ the men I've met online ]